We will start by discussing about your project.
First of all, we will gather maximum information about your places you need to decorate. To do so, it will be useful to send us many pictures of your room and its environment. We can also send you on the spot one of our decorators if your project requires it.
Then we will look more in details the intended style and effect… what role the flower arrangement is supposed to have? A master piece made to create the event by a beautiful wonderment? A discreet and sophisticated decoration accessory?
You could then work with us by selecting flowers and vases or just let our floral designers being in charge of it.
We will forward to you quickly many proposals that we will refine together, until it becomes your perfect expectation.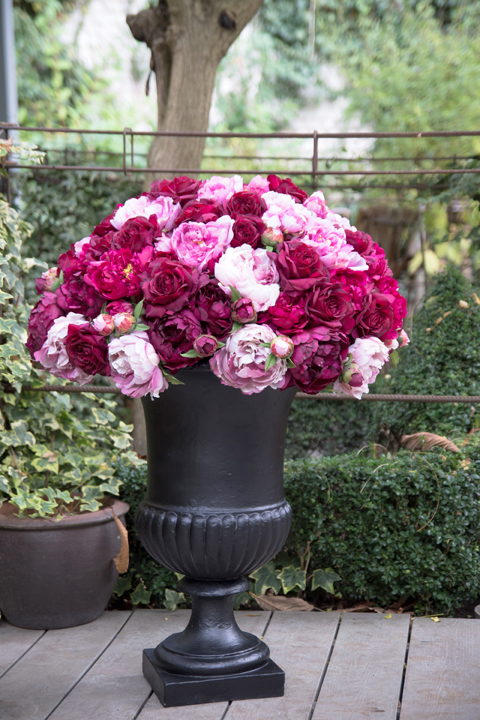 Whether you want to decorate a Hotel, a restaurant, offices or hall companies, flats or mansions by the sea , mountain chalet, a boat or a plane… in France or on the other side of the world, our Pauline H floral designer's team is at your disposal, and will limits your limits…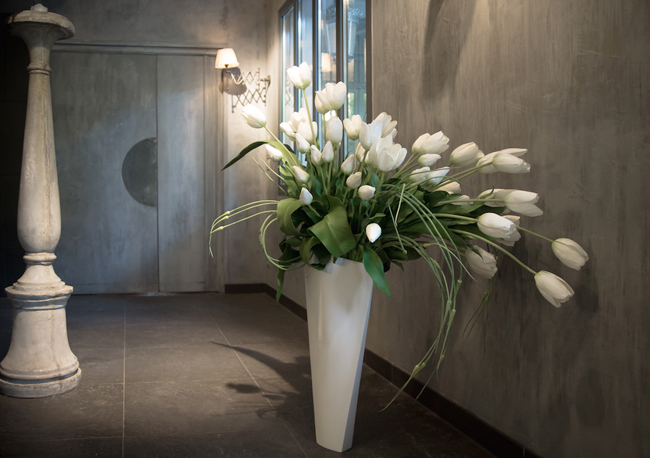 Next, your custom flower arrangement will be manufactured, in our workshop before being shipped. On the main projects we can also set up on the spot and in some cases, manufacturing it in situ.